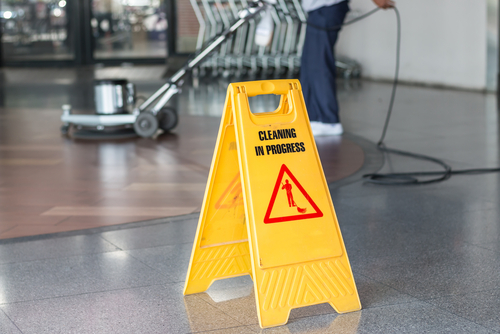 Workplace hygiene is a must if you want to leave a good impression on your business partners and protect the health of your employees. If you are a busy business owner, you're probably wondering if you should book professional office cleaners to make your premises shine.  
With all the things you have to think about as a business owner, cleaning probably isn't at the top of your to-do list. Still, the importance of maintaining a clean commercial property should not be underestimated. That's why choosing a top-notch commercial cleaning company is the best way to keep your office clean and fresh without wasting time and effort.  
If you're looking for high-quality office cleaning San Francisco depends on, you're in luck! With Mythical Maids, your office space will look pristine every single day and you won't even have to lift a finger. Read on to find out why you should hire professional office cleaning for your business!  
What is general office cleaning?
If you're wondering what commercial cleaning services provide, you should know that not all cleaning companies are the same. Nevertheless, most cleaning services will have some basic tasks included in their general office cleaning packages. You can expect the following chores to be included in your office cleaning service:  
Emptying wastebaskets and replacing the liners

Dusting and wiping all tables, desks, and chairs

Vacuuming and mopping floors 

General dusting and removing cobwebs

Cleaning door handles and light fixtures  
In addition, your commercial cleaner will also perform the following tasks in the bathroom and the kitchen:  
Replacing toilet tissue and towels 

Mirror cleaning and polishing

Wiping and dusting surfaces

Disinfecting the basins and toilets

Sweeping and mopping floors, etc.  
Why you should hire a commercial cleaning company
Commercial cleaning can bring a myriad of benefits for your business, especially if you choose the right company for your needs. Here are some of the perks you get from hiring a commercial cleaning service:  
It can ensure great long-term savings. If your office space cleaned by expert cleaners who use high-quality products, you won't have to deal with unnecessary furniture and carpet damage costs. 
It can motivate your employees to work better. Clutter, dirt, and dust can distract your employees, decreasing their concentration and productivity. A clean office, on the other hand, can boost their morale and ensure better results. 
It keeps your employees healthy. Your expert maids will use effective

green cleaning agents

that eliminate harmful microbes and bacteria, protecting your employees' health and reducing the number of sick days. 

It can increase your revenue. Without having to worry about hygiene and train your in-house staff to deal with the cleaning, you'll have more time to take care of more important things and be more productive. 
It can boost the reputation of your business. A pristine office will leave a great impression on anyone who visits your premises. A clean, fresh workspace is a must if you want to maintain a positive image and reputation. 
Hire premier office cleaning San Francisco can't do without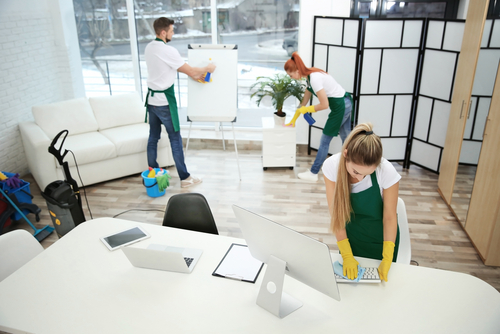 Delegating your office cleaning tasks to competent cleaning professionals can do wonders for boosting your business success and improving the efficiency of your employees. What's more, hiring commercial cleaning services can improve the quality of both your professional and personal life by providing you with more time to spend on the things that matter to you. 
Why worry about the hygiene of your workspace when you can enjoy the sunny days at Baker Beach with your family? Let us make that possible for you! At Mythical Maids, we go to great lengths to match business and homeowners across the area with matchless cleaning services that meet their every need and make their lives easier. Contact us today!